Lab notes: 5 things we've learned from lab systems in Indonesia and the Philippines
Neglected tropical diseases (NTDs) affect more than one billion people worldwide, mainly in low-income countries. NTDs are often called "neglected" because they receive inadequate attention and resources compared to other diseases. These diseases also disproportionately affect communities and populations with limited access to quality healthcare. Laboratories play a crucial role in NTD control and elimination efforts – they are critical components in identifying disease and tracking the effectiveness of interventions. From the USAID Act to End NTDs East program in Indonesia and the Philippines, here are five lessons we've learned about the importance of labs for eliminating NTDs:
1. Lab systems are not one size fits all.
Lab systems should reflect the country's governance structure and fit the needs of the existing health system. In some countries, that might mean a single national laboratory that sets standards for regional labs across the country. In some cases, labs are state run and part of the national health system. In other cases, private or academic labs are used in NTD surveillance efforts. In some countries, local or regional labs can focus on particular diseases based on what's present in the geographic area it covers. In Indonesia, where lymphatic filariasis (LF) is endemic in most of the country, all regional lab staff go through training to be able to participate in LF surveillance activities in their jurisdiction.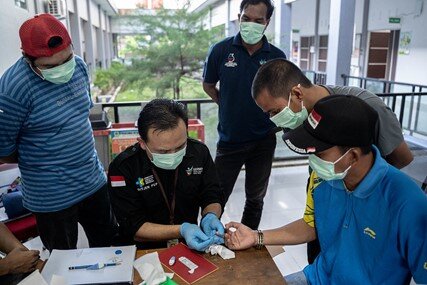 2. Labs are more than equipment.
Investing in lab systems is as much a human resource investment as an investment in equipment and materials. Lab technicians need initial training and ongoing refresher training. There are different approaches countries can take to ensure high quality training. In the Philippines, USAID, and Act | East worked with government health and education departments to develop a curriculum on NTDs to be incorporated into lab technician coursework. In Indonesia, Act | East supports annual training of regional lab staff and supervisors to ensure that new employees have up-to-date knowledge and practice reading blood sample slides and in survey management. Before each survey, teams participate in on-the-job training as a routine part of LF survey preparation.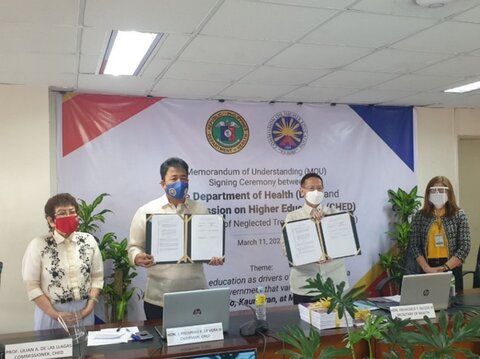 3. Labs are well-positioned to identify and solve pressing challenges.
Labs often identify community-level technical issues and bring them to the fore, playing a central role in solving these problems with regional and central NTD teams, often with collaborative and innovative methods. In Indonesia, laboratories helped the health ministry work with WHO and USAID to adapt survey protocols to be able to continue to assess areas for ongoing LF transmission when rapid tests weren't available. In the Philippines, labs were the first to identify inconsistencies in an LF diagnostic test, leading to a collaborative effort from the global NTD community to improve the test.
4. Lab systems aren't built overnight.
From investing in training and education to developing a system that complements national healthcare priorities, building a lab system requires a long-term commitment from policy makers, technical experts, and domestic and international partners. From 2017 to 2020, the Philippines worked to develop and institutionalize an NTD lab manual to standardize laboratory technician training. In Indonesia, more than a decade of investment by the government, with support from USAID, has gone into the training and development of lab systems and staff able to support national efforts to eliminate LF.
5. Strong lab systems prepare us for the future.
Investing in improved lab systems helps countries manage current disease outbreaks and prepares them for future disease outbreaks. The COVID-19 pandemic brought disease surveillance and testing programs to the forefront of global attention. Countries with well-developed lab systems were better able to pivot knowledge and resources toward mass testing for COVID. The experience of procuring lab materials, implementing on-the-job trainings for health workers, and managing logistics, communication and data collection needed for community based NTD surveys are easily adapted to the emerging needs of a global pandemic.