Learning on Act | East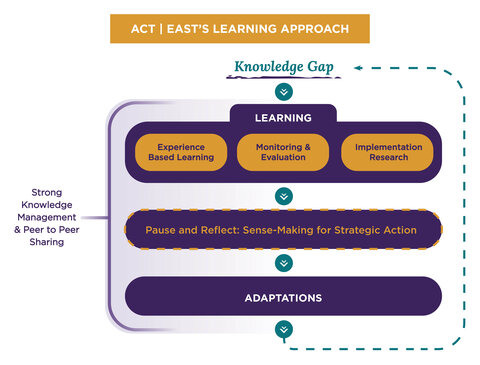 Learning is a critical part of the Monitoring, Evaluation, Research, Learning & Adapting (MERLA) approach on Act | East allowing the program to support governments in utilizing data for evidence-based decision-making.
Our learning approach focuses on operationalizing USAID's Collaborating, Learning and Adapting Framework. We focus on gathering a strong evidence base by learning through leveraging M&E for better understanding of program results and conducting implementation research to gather information needed to address our challenges. We leverage a strong knowledge management system to share learning between the 12 countries in our portfolio and identify important lessons from the program to share with the global community.