Democratic Republic of Congo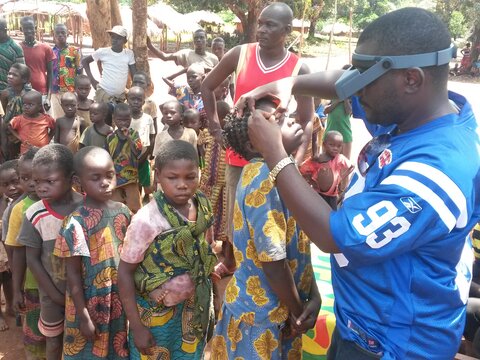 With a population of more than 92 million people and the largest country geographically in sub-Saharan Africa, the Democratic Republic of Congo (DRC) faced an incredible challenge of determining the prevalence of trachoma across the country. From 2019-2021, the Act to End NTDs | East program supported DRC to advance progress toward the elimination of trachoma as public health problem. Act | East supported the government efforts to map the burden of disease, provide treatment to communities, and measure progress through impact surveys. As a result, DRC has made considerable progress in mapping the country for trachoma, with 37 trachoma baseline surveys and 50 trachoma rapid assessments conducted with technical, logistical, and financial support of Act | East. In 2019, the first two health zones met the criteria for stopping mass treatment for trachoma.
During the COVID-19 pandemic, DRC demonstrated leadership as the first Act | East supported country to resume trachoma surveys through the development of risk assessment and mitigation measures. Lessons learned from DRC have been critical in supporting other countries to restart survey activities amidst the pandemic.