Philippines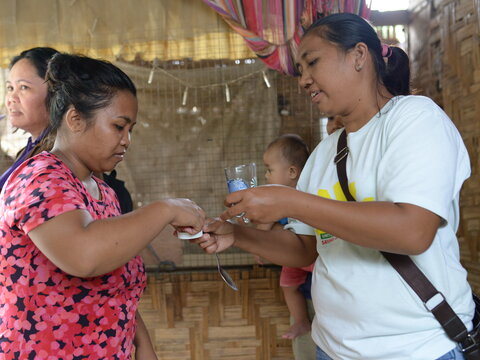 Nearly 125 million people in the Philippines are at risk for one or more neglected tropical diseases (NTDs). The country is endemic for three NTDs targeted by USAID's Act to End Neglected Tropical Diseases | East program: lymphatic filariasis (LF), schistosomiasis, and soil-transmitted helminth infections.
The Philippines government funds its own NTD programs, including mass drug administration campaigns and impact surveys. USAID's support to the Philippines Department of Health (DOH) has therefore focused on providing tools and methods that support the country to reach its NTD control and elimination goals and to prepare for a sustainable NTD response into the future.
Our Focus
Act | East is implemented in the Philippines by RTI International. The program continues USAID's focus on capacity-building and sustainability for long-term success against NTDs in the country, including support for the strengthening of an NTD regional laboratory network and the development of NTD curriculum modules for health professional training.