World NTD Day 2021: Celebrations Around the Globe
On 30 January 2021, Act to End NTDs | East joined more than 300+ partners in the global NTD-fighting community in marking the second annual World NTD Day. For World NTD Day, and every day, we are especially thankful for the thousands of health officials, health workers, and volunteers working amidst a global pandemic to fight NTDs in their countries and communities.
From a truck rally to an essay competition to the launch of a sustainability plan, Act | East-supported countries found creative ways to mark World NTD Day and ensure we continue to end the neglect of these diseases.
Here's a look at World NTD Day celebrations around the world.
Bangladesh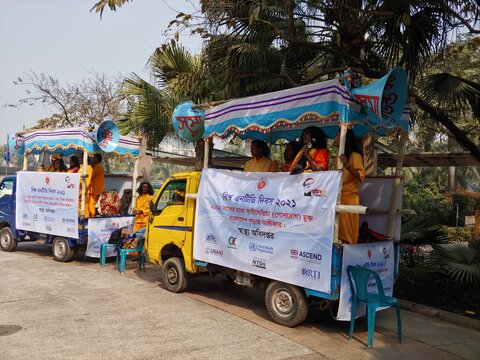 Bangladesh's Ministry of Health and Family Welfare held a 'city truck rally' featuring a local folk band of the Baul tradition. To share information and build awareness on NTDs, the group performed songs featuring lyrics about NTDs, including lymphatic filariasis (LF) and soil-transmitted helminths— two NTDs endemic to the country. The groups also distributed informational leaflets on all NTDs as they travelled around the city on mini trucks.
Haiti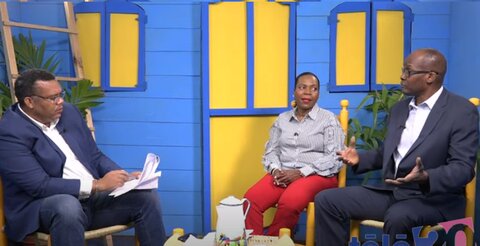 For World NTD Day, Haiti's Ministry of Health and Population raised awareness of NTDs through a press tour, with NTD messages appearing in print and television. Dr. Marc Aurèle Telfort and Farah-Nelhy Momprévil appeared on a popular talk show on the Télé20 channel.
Nigeria
Nigeria's Cross River State (CRS), in partnership with the Act | East program, hosted an essay competition for secondary school students in the Akpabuyo region. Students from more than 10 schools wrote essays and made presentations about the effect of parasitic infections like soil-transmitted helminths on the academic performance of school age children. An award ceremony for the best essays will be held soon. In addition to the competition, the CRS Ministry of Health led various advocacy, awareness, and educational activities in communities.
The Philippines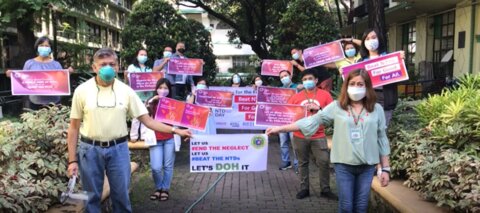 The Philippines Department of Health (DOH) NTD program staff and Act | East staff held a walk for World NTD Day sharing messages to highlight NTDs and celebrate national progress to date. The walk was held at the DOH compound and was dedicated to raising internal awareness of NTD efforts. The DOH also signed on as an official supporter of World NTD Day.
Uganda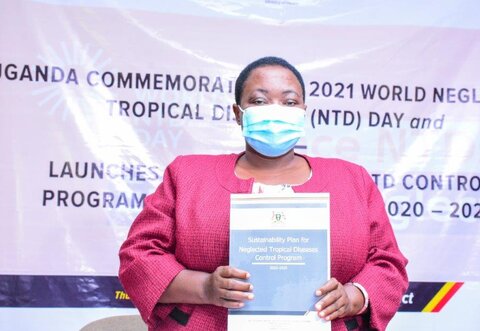 The Uganda Ministry of Health, with support from Act | East, hosted a high-level launch of the Uganda NTD Sustainability Plan 2020-2025. The plan and launch helps build investment in and support for a multi-sectoral response to the country's fight against NTDs. Local media attended a press briefing, and a news article on the launch was featured in a major daily newspaper.
Around the World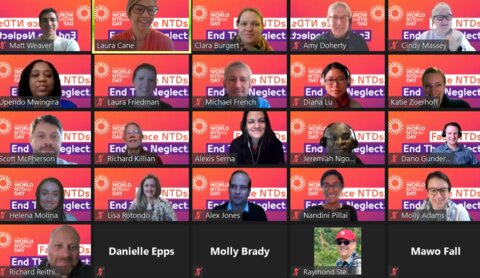 From Washington, DC to Maputo, Cambridge to Kinshasa, Act to End NTDs | East staff members celebrated the second annual World NTD Day virtually. Participants highlighted the World NTD Day theme for 2021: Face NTDs: End the Neglect on their Zoom backgrounds.