USAID Extends Act | East Program for Three Years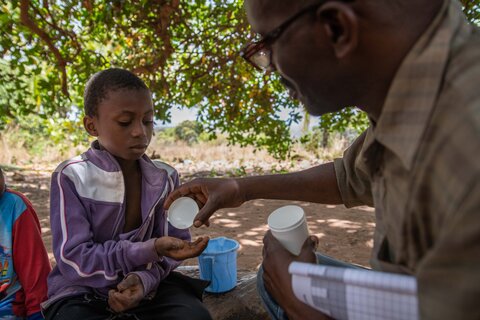 The U.S. Agency for International Development has extended the Act to End Neglected Tropical Diseases (NTDs) | East Program until September 2026 and increased the program's ceiling by $125 million, for a total of more than $420 million over eight years. This will enable the program to further support partner countries in achieving sustainable control and elimination of NTDs affecting their people.
USAID's Act to End NTDs | East program supports countries to deliver treatments, monitor progress, and ensure their health systems can sustain NTD services. The program supports countries in Africa, Asia, and Latin America in achieving their targets for controlling and eliminating lymphatic filariasis, onchocerciasis (also known as river blindness), trachoma, schistosomiasis, and soil-transmitted helminth infections.
Since 2018, the program has helped partner countries deliver more than 146 million treatments to people living in NTD endemic areas and train more than 250,000 people to effectively deliver NTD services. Three partner countries are on track to eliminate at least one NTD by 2026.
Read the RTI press release.