Uganda Moves Closer to Eliminating Onchocerciasis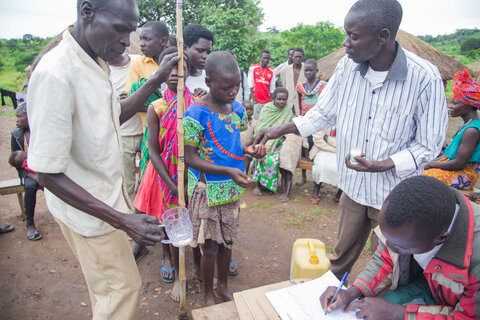 Uganda's Ministry of Health has announced that two more areas (referred to as foci) of the country are now free from onchocerciasis, marking another milestone on the country's journey to eliminate the disease.
Onchocerciasis, a neglected tropical disease (NTD) also known as river blindness, is no longer transmitting in the Wadelai focus of northern Uganda's Pakwach district and the Nyamugasani focus of western Uganda's Kasese district — freeing more than 38,000 people from the disease.
"Uganda is now an important step closer to achieving its ambitious goal of eliminating onchocerciasis nationwide by 2025," said Lisa Rotondo, Director for USAID's Act to End Neglected Tropical Diseases | East program. "A leader in the global fight against NTDs, Uganda inspires all of us and confirms that with strong leadership and political will, eliminating these diseases is not only possible but realistic and achievable."
In 2007, the Uganda government launched a national policy to eliminate onchocerciasis, conducting routine distribution of Mectizan to affected areas, as well as activities to reduce the black fly population that spreads the disease. As a result, 15 out of 17 foci in Uganda have been able to stop mass treatment for onchocerciasis — and about 4.2 million people are no longer at risk for the disease, which can cause permanent blindness.
Since 2012, USAID has supported the Government of Uganda to scale up efforts to fight onchocerciasis in most endemic districts. Through USAID's Act to End NTDs | East program, RTI International and The Carter Center currently support Uganda's national efforts to eliminate five of the most prevalent neglected tropical diseases, including onchocerciasis.