Uganda Community Goes from Misery to Joy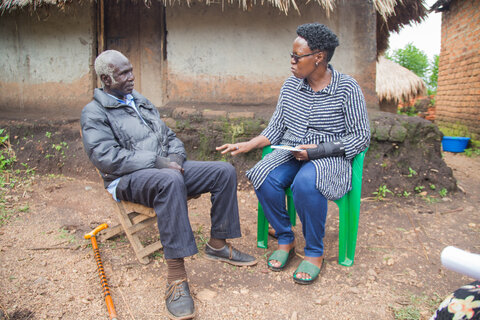 View full story from Peace Habomugisha, Uganda Country Director for The Carter Center on their blog.
Steven Ocopcan is 77 years old, and he well remembers how river blindness affected his community in Uganda when he was a child.
"At the time, people thought they had annoyed God and, in return, he cursed us," Ocopcan told me. "Many people sacrificed cows, goats, and hens to God, but this didn't work. People accused one another of bewitching others. It was bad."
River blindness, or onchocerciasis, is not a supernatural curse. It is a parasitic disease that causes intense itching, skin rashes, and eye irritation that can lead to permanent blindness. Typically, those infected live near fast-running rivers and streams where black flies breed, bite, and pass on the parasite.