Mobilizing Domestic Resources for Neglected Tropical Diseases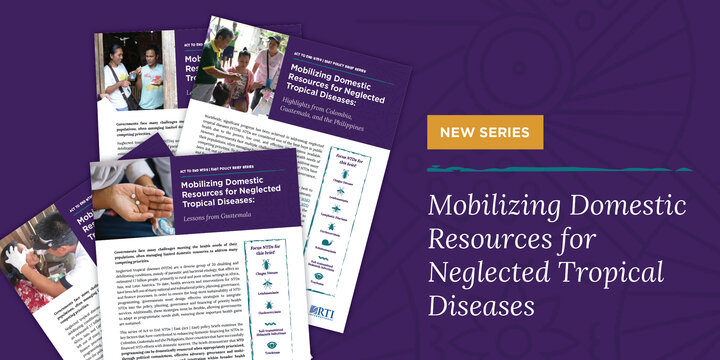 Worldwide, significant progress has been achieved in addressing neglected tropical diseases (NTDs). NTDs are considered one of the "best buys" in public health due to the proven, low cost, and effective interventions available. However, governments face multiple challenges meeting the health needs of their populations, often managing limited domestic resources to address many competing priorities. To date, health services and interventions for NTDs have been left out of many national and subnational policy, planning, governance, and finance processes.
This series of Act to End NTDs | East policy briefs examines the key factors that have contributed to enhancing domestic financing for NTDs in Colombia, Guatemala, and the Philippines. The briefs demonstrate that NTD programming can be domestically resourced when appropriately prioritized, through political commitment, effective advocacy, governance and multi-sectoral coordination, and integration within broader health system budgeting and planning processes.
Read the briefs: