Going Door to Door to Eliminate Onchocerciasis in Uganda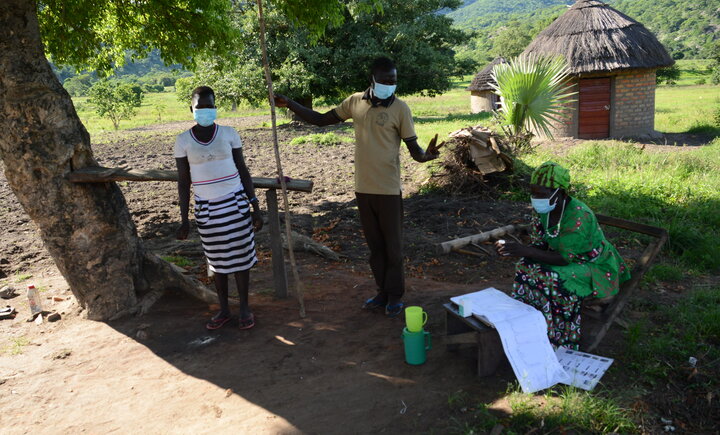 The Act | East Door to Door, Community by Community campaign (#DoortoDoorForNTDs) features the stories of health workers, volunteers, and others on the frontlines who are forging ahead — during a pandemic, no less — to safely eliminate NTDs. Thanks to the commitment and tenacity of NTD fighters like Joyce, communities and countries are edging closer to NTD control and elimination goals.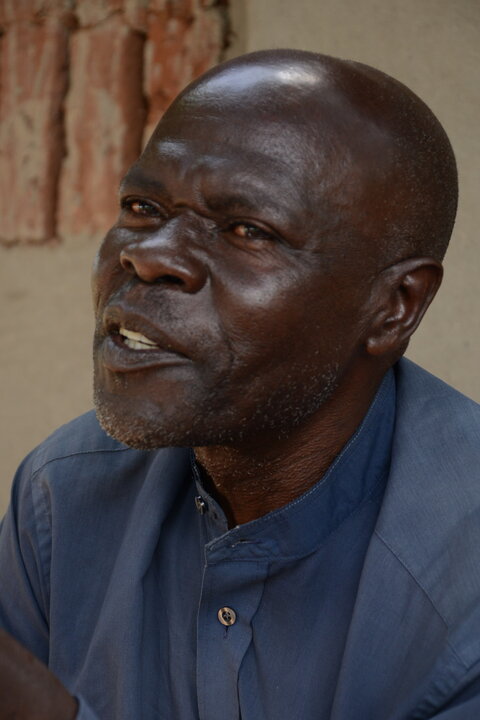 Fred Matalocu, a 65-year-old native of northwestern Uganda's Moyo district, remembers how onchocerciasis, also known as river blindness, once devastated his community.
"It affected everyone. I, like many others, scratched my body uncontrollably. Even the cows, when we took them to graze, suffered from the black fly bites around the riverbanks. Our skin grew rough from the repetitive bites. People would use rough objects to scratch, as if their fingernails were insufficient," Fred recalls.
Onchocerciasis is a neglected tropical disease (NTD) affecting an estimated 20.9 million people, with over 240 million at risk, predominantly in sub-Saharan Africa. The skin irritation that Fred describes is an inflammatory response to the Onchocerca parasites, which live and migrate beneath the skin and are transmitted by bites of infected black flies. The flies breed in rapidly flowing rivers, thus giving rise to the name river blindness as visual impairment can also result if the infection is left untreated.
Now, this insufferable itching is a thing of the past in Fred's home village of Pacuntaki-Paleure.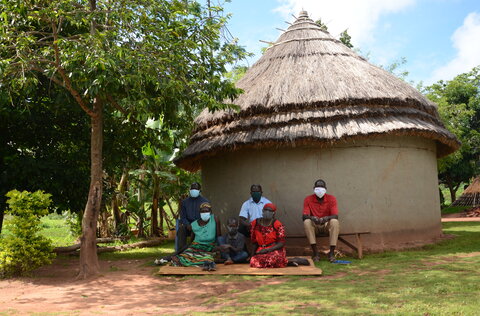 "The flies are gone, and our skin is smooth," he says.
So how did this transformation happen?
Uganda's Ministry of Health began fighting river blindness in the early 1990s, and The Carter Center began assisting the country in these efforts. Soon, Uganda positioned itself to be one of the first river blindness-endemic countries in Africa to eliminate the disease nationwide through health education, ivermectin distribution (Mectizan®, donated by Merck & Co., Inc, Kenilworth NJ), and targeted vector control. In 2007, Uganda declared the goal of eliminating onchocerciasis and shifted to a strategy of twice-per-year treatment with Mectizan. To help Uganda scale up these efforts, in 2012, the U.S. Agency for International Development (USAID) began its support for Uganda's River Blindness Elimination Program. Today, USAID's Act to End NTDs | East program, led by RTI International, continues its support for mass drug administration (MDA), alongside The Carter Center.
During MDA, trained and supervised community drug distributors (CDDs) determine the correct dosage of medicine for each eligible individual, dispense the medicine, and guide people on what to do if they experience any side effects.
Joyce Alaru Dradere is a mother of eight children. She has been a community-selected CDD in her home village of Paloburi, also located in Moyo district, for more than 15 years. She suffered from onchocerciasis herself before treatment came to the area.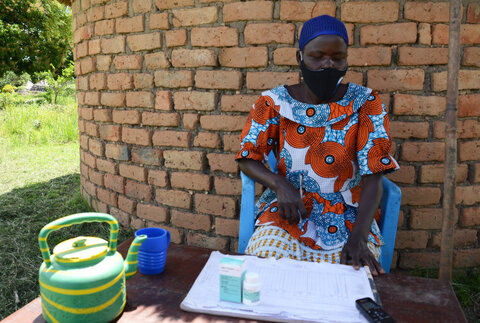 On a typical distribution day, Joyce will begin by sweeping her compound, preparing and serving a meal for her family. After lunch, she moves within the community for drug distribution, carrying supplies of Mectizan, a dose pole to determine the correct dosage based on height, and a treatment register book.
Before the COVID-19 pandemic, Joyce would gather her community for treatment. Now, she travels house-to-house, strictly observing protocols for social distancing, hand washing, and mask wearing to protect herself and community members.
In two hours, she can reach about 10 homes. In total, Joyce is responsible for 27 households in Paloburi — and she says treatment is well-received by the community.
"When there is a delay, the community asks when their next dose will be distributed," says Joyce. Joyce's community, along with many others, have seen the benefits of these efforts firsthand. They are ready and willing to receive medicines during the twice-per-year treatment campaigns.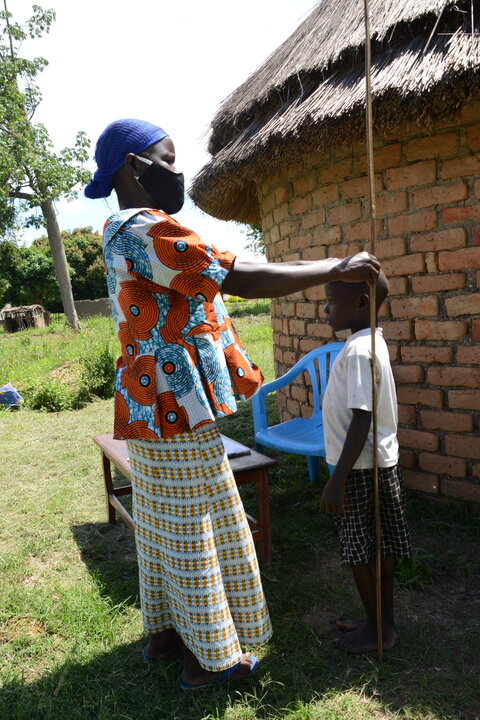 Uganda continues to make progress in eliminating onchocerciasis, including in Moyo district, which shows signs of interrupting transmission of the disease. So far, 15 of 17 areas endemic for the disease in Uganda have stopped mass treatment altogether — with more than 4.8 million people no longer at risk for the disease in Uganda.
In addition to healthier populations, progress to eliminate onchocerciasis has once again opened up certain geographic areas —such as nearby Amua, Apipi, and Leya rivers — for agricultural activities.
For Joyce and Fred, their eyes brighten as they talk about the future of their communities, where children are healthy and free from the burden of onchocerciasis.
"Because of these treatments, our grandchildren will have a better future," says Fred. "They will have more arable land. And, most importantly, they will not experience blindness [or the skin disfiguring disease]."
DoortoDoor