Eliminating Disease by Night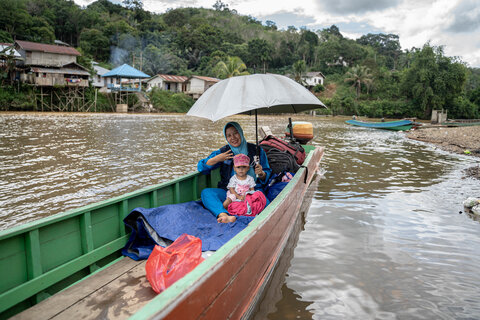 It's midnight in Indonesia. Abdul Murin and his family are fast asleep in their home in the Melawi district. There's a knock at the door.
Murin was expecting this. Local health workers and the village chief had told Murin's community that teams from the Ministry of Health were conducting a survey.
"We didn't feel disturbed," Murin said. "It was actually good that they visited us tonight."
This was no ordinary survey. The teams were there to draw blood from Murin and his family as they surveyed the area for the presence of lymphatic filariasis (LF), a neglected tropical disease (NTD) spread by mosquitoes. Left unchecked, it can lead to extreme swelling of the legs and other body parts — a condition known as elephantiasis.
LF is endemic in Melawi and 236 other districts in Indonesia, the world's largest island nation and fourth most populous country.