Digital Data Brings Haiti Closer to Disease Elimination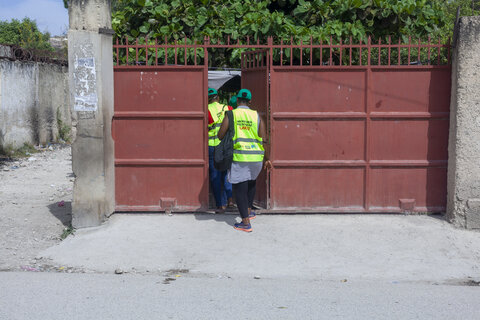 By Mark Gudmastad, RTI International
Haiti has been in the news many times in recent years with growing civil unrest, political instability, and relentless natural disasters. However, there's more to Haiti's story. Haiti is making progress towards some key public health goals, including towards the elimination of lymphatic filariasis (LF).
Haiti is one of only four countries in the Americas that is endemic for LF, a mosquito-borne disease, which can lead to disability, pain and stigma. Haiti's Ministry of Health identified the elimination of LF as a top public health priority, and in 2005 began scaling up treatment with the goal of delivering medicine to all people living in LF-endemic areas–the entire country at that time.
While treating everyone in Haiti may seem an overwhelming task, many including government leadership, local and district health officials, partners, and a cadre of volunteer community drug distributors (CDDs) come together to help get the medicine to people all over the country.